Kindergarten - Ms. Mays
Kindergarten - Ms. Mays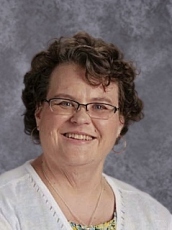 Welcome to Kindergarten. My name is Ms. Tabitha Mays and I will be your child's teacher. We will be having fun playing games, singing songs and listening to stories. We will also learn how to read using Superkids and math using Go Math. We will learn about our community, state, country and world through Social Studies. We will also learn about the world and universe that God created in our Science. We will play games in Phy. Ed and learn how to play with each other using good sportmanship. We will have time to practice reading on our own, make craft and art projects and build things. Most importantly we will be learning about Jesus, our Savior. We will do that through a weekly Bible Lesson, Chapel with Pastor, hymns and memory treasures.

A weekly newsletter, corrected work and other papers will go home every Friday. Our Bible Lesson and mission offering envelope will go home every Monday. Please look for their folder on those days.

Each child will need to bring their own snack and drink to school every day for snack. I also ask that you send a filled water bottle to school. I will refill it as necessary for the student. It will be sent home every day, so that it can be cleaned for the next school day.

Working together we can have a successful Kindergarten school year.