Grades 6-8 - Mr. Obry
Grades 6-8 - Mr. Obry
Welcome to the 6th, 7th, and 8th grade classroom! I am excited for my ministry here at Samuel Lutheran.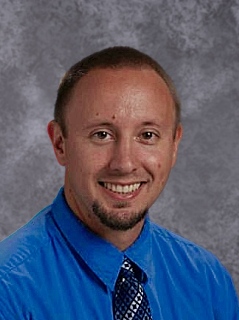 I grew up in a small town of about 100, Eldorado, WI. I was blessed to be able to attend a Lutheran elementary school and high school, and then went on to study at Martin Luther College in New Ulm, MN. I served from 2011-2018 as principal and upper grades teacher in Hoskins, NE. I'm looking forward to using my experience to continue the excellent education grounded in God's Word that has been happening for so many years at Samuel. If you ever have a question about my classroom or about the school in general please don't hesitate to contact me at
robry@christlutheran-marshallmn.org
Go here to access the online gradebook.
Powerschool
Go here to practice your spelling words or take a practice spelling test.
Spelling City
Go here to practice your typing skills or work ahead on your typing lessons.
Typing.com
Click here for a sheet of our memory work for the whole year. (Due dates are on powerschool)
Memory Work
How old are you?
Find out your age in hours, days, seconds and how long until you have your next birthday!