Summer Music & Dance/VBS Program
Summer Music & Dance/VBS Program
Sorry, registration is closed for this summer. We are full! If you are still interested in dance or have questions, please contact the teacher, Rachel Winter, via
email
or the church office at (507) 532-2162.
For the last 5 years we have offered free music lessons to members and anyone in the community who would like to further their music skills. Piano, instrumental, voice and music theory and culture are taught. This year we are also adding dance to the program. Miss Rachel Winter from Martin Luther College will be the instructor. See below for a bio on Miss Winter.

Music/Dance Lesson Information
When: Monday - Friday in summer (first week in June - second week in August). Half hour, weekly time slots will be available during the day Monday – Friday
Music: Piano - children finishing Kindergarten (2017) and up (adults too)
Instrumental (band type instruments) - Children Finishing up 4th grade (2017) and up (Children must have their own instruments and music)
Dance: Children finishing Kindergarten (2017) and up. There will be an introduction to "general" dance
especially geared for those who will be starting dance in the future at a studio. This will be a weekly group class.

VBS Information
When: VBS weeklong program July 24-28 from 9:00-11:30 at Samuel
For: Pre-K 4 year olds through 6th grade
What: Bible Story – Music – Craft – Snack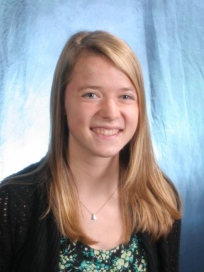 Greetings! My name is Rachel Winter, and I am excited to teach summer music lessons at Christ Lutheran and Samuel School this year! I hail from Manitowoc, Wisconsin. I am in my third year out of five at Martin Luther College in New Ulm, MN, where I am studying both Instrumental Music Education and Elementary Education. I have taken piano lessons since the age of six, oboe lessons since the age of ten, and method courses in many of the band and orchestral instruments. In addition, I have had four years of voice lessons and 13 years of dance lessons, including tap, jazz, and ballet. For the past five summers I've been a counselor at Soli Deo Gloria's WELS Grade School Band Camp in Milwaukee, WI, and during the past two summers I was the pit orchestra director with my community theatre, directing The Drowsy Chaperone and Seussical the Musical. Through these and other opportunities, I have gained experience working with musicians of all ages. This summer I'll be giving free music lessons to anyone who wants to grow in their musical abilities. This will include piano lessons for kindergartners through adults, instrumental and voice lessons for fourth graders and up, music appreciation and theory lessons for all ages, and, if there is enough interest, a weekly dance class for kindergartners and up. I am also running our Vacation Bible School, which will take place on July 24-28, followed by the annual Service in the Park on Sunday, July 30.
Please contact me
via email
with any questions you may have! I look forward to getting to know you all this summer!