Summer Music & VBS Program
Summer Music & VBS Program
For the last 7 years we have offered free music lessons to members and anyone in the community who would like to further their music skills. Piano, organ, guitar, ukulele, voice and music theory are taught. This year we are also offering a Kid's Night once a week for an hour of fun and fellowship. Miss Raquel Freese from Martin Luther College will be the instructor- this is her second summer at Christ Lutheran.
Music Lesson Information
When:
Monday - Friday in summer (second week in June - second week in August). Half hour, weekly time slots will be available during the day Monday – Friday. Lessons will start Monday, June 10th.
Music:
For the following lessons, complete beginners are welcome:
Piano - children finishing Kindergarten (2019) and up (adults too). Students must have access to a piano or keyboard at home.

Organ- open to anyone with the ability to play 4-part hymns on piano without too much difficulty. If you have any questions email Miss Freese. Students should have a piano or keyboard at home to practice on.

Guitar- children finishing up 4th grade (2019) and up (adults too). Students must have their own instrument.

Ukulele- children finishing up 4th grade (2019) and up (adults too). Students must have their own instrument. Soprano ukulele is preferred, and you can get a decent quality instrument for a very reasonable price! Consider this as a great step up to guitar for younger students especially.

Voice- Children finishing up 4th grade (2019) and up (adults too). Miss Freese loves teaching voice lessons!

Music Theory- general lessons about how music works. The student can give some input as to what they would like to learn. Children finishing up 4th grade (2019) and up (adults too).

Note: Students may take lessons on two different instruments if scheduling allows. Each lesson would be half an hour for a total of one hour. Please do not take more than two instruments. If you would like to sign up for two different lessons, fill out the registration form two separate times.
Kid's Night:
Children finishing Kindergarten (2019) through 8th grade. These will be one hour long and one night a week. Nights will include a devotion, singing, games, activities, crafts, and fun (different every week)!
Click here to register
VBS Information
When:
VBS weeklong program in July 22nd-26th from 9:00-11:30 at Samuel
For:
Pre-K 4 year olds through 6th grade
What:
Bible Story – Music – Craft – Snack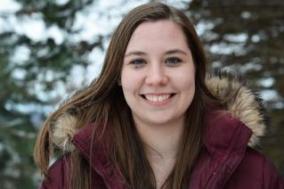 Hi everyone- My name is Raquel Freese, and I am so excited to return to the music program at Christ this summer! I'm from Spring, TX and my home church is Abiding Word in Houston. I'm just finishing up my fourth year out of five at Martin Luther College, double majoring in Elementary Education and Secondary Vocal Music. I have taken piano lessons for 14 years, voice lessons for 7 years, organ lessons for 5 years, and guitar lessons for 2 years. I have been singing in choirs my whole life- most recently I have been singing with the Martin Luther College Choir for the past 4 years. I recently have taken classes in music theory, vocal pedagogy, choral conducting, and teaching music. I also have been involved in musicals at MLC as the rehearsal accompanist for The Sound of Music and the music director for Camelot. I play piano, organ, and sing regularly for worship at MLC and at my home congregation, and I will look to incorporate these instruments into summer music at Christ as well. I am so thankful for the opportunity to serve you and look forward to meeting you all soon.

lease contact me via email (freeserk@mlc-wels.edu) with any questions you may have! God's blessings!