Church Staff
Church Staff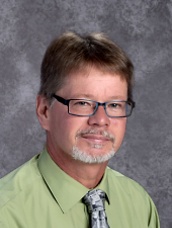 Pastor Keith Schreiner
(507)532-2162 office
(507)828-3333 cell phone
A 1989 graduate of Wisconsin Lutheran Seminary, Pastor Schreiner was assigned to serve a congregation in Westland, MI. In 1998 he accepted a call to serve God's people at Christ.
Along with all of the general church activities such as church and school administration, group leadership, preaching, teaching, Bible class, hospital and shut-in visits, weddings, funerals and conducting meetings for various church groups he also serves the Minnesota District as Circuit Pastor of the Redwood Falls West Conference. The circuit pastor is the over-seeing pastor of the area WELS clergy. As such, he is available to aid pastors and congregations in areas of concern.
Pastor likes to spend his spare time in recreational outdoor activities. He also enjoys officiating high school sporting activities. He is married to Jennifer and they have three children, Christina, Andrew and Jordan.